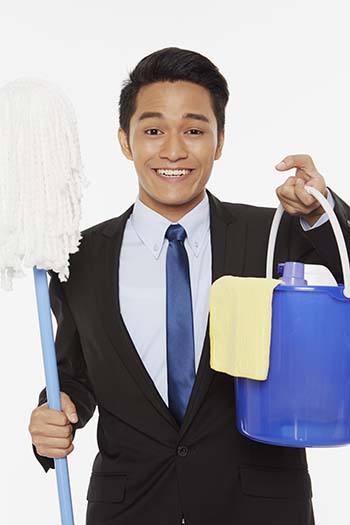 Starting any business is an exciting adventure. When you choose to start a cleaning business, you can look forward to lots of job satisfaction. You will be helping people get more done in their lives and live in clean, sanitary environments.
There is a huge demand for home and business cleaners. Cleaning takes up a lot of time which many new parents or business owners do not have a chance to do themselves. This is where you step in. The prospects of succeeding in a cleaning business are excellent. But, how do you get your business off the ground and start cleaning your first few homes or offices?
Start by deciding on a name and by getting a business license. In the meantime, you can start assembling your basic cleaning tools and supplies. Ask your friends, colleagues, and relatives if you can give them a trial cleaning. They can help you by giving testimonials that you can use when you list your business online.
Make sure you pick a name that is different than other cleaning companies near you. You want your business to stand out, and you don't want accidentally to create any conflicts with an existing business. When you know what you plan to call your company, apply for a business license.
Decide on your company vehicle and get insurance for your business. Purchase or lease a vehicle for business use. If you do use your personal vehicle, you will need to dedicate it for tax purposes to professional use only. Be sure to add your logo or contact information onto the vehicle.
Set your rates by comparing rates with the companies that are doing business in your area. After this, you can advertise your services. Simple fliers in local stores should be enough to get the word out.