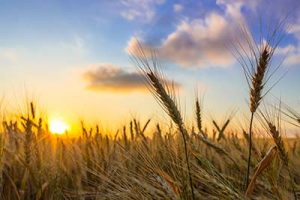 If there is one industry that will thrive here in the Philippines for a very long time, it is going to be on agriculture. This particular field is what we are known for in the previous decade. If you are from the province, definitely, everyone you know, probably knows someone who is a 'magsasasaka' (a farmer). Agriculture is big here in the Philippines, that is for sure.
Because of above reason, I can say that owning an agricultural lot is a viable investment. If you have the right value of cash, you can own hectares of land if you check agricultural lots for sale in the province. Recently, we bought a more that one-hectare lot for only PHP70,000. That's only seven pesos per square meter. Now, with that land, you can do lots of stuff with it. And after some time, you can surely sell it for a higher price.
If you want to invest on agricultural land, you can use property finder sites to get a list of agricultural lots for sale in the provinces. Once you get a list of properties that you can potentially buy, ask few things before committing to a certain lot.
1. What are your plans for the land after you buy it?
You need to take note that when you buy an agricultural land, there are many things you can do to make a profit out of it. You can do farming if this interest you. But of course, you don't want to arrange it yourself. Some Filipinos are willing to work on the farm for you. Now, aside for farming, if you still have cash, you can develop it into a particular leisure place. Put some pools and some cottages. Modify the landscape and then rent the place out for your income.
2. Are you going to keep it or sell the land again later?
If you don't plan to keep the agricultural land too long, make sure that you know all important aspects so you could resell the land into higher price. These are the things you should consider: Soil Type – for the nutrients of the plants, accessibility of water irrigation, city zoning plan, and more.
That is all for now. Looking for properties for sale is sometimes daunting, but it is satisfying if you got what you are looking for.